Spin Dryers
A portable drum shaped Spin Dryer will remove excess moisture prior to either hanging washing out or finishing in a quick Tumble Dryer cycle. This is a really handy appliance to have in your utility room or kitchen cupboard because you can just take it out when you need to use it. A Spin Dryer offers great value for money and is highly energy efficient. Most will take up to a 4kg load and as they're portable they're ideal for caravan trips when you need to do a laundry and remove excess water from clothes before hanging out to dry. Spin Dryers are available from household appliance manufacturers such as Indesit, Zanussi and Hotpoint.
3 Products
Complete with a C energy rating the Indesit NISDP429 has a compact design and is available in a white finish.

(H)

615 mm x

(W)

345 mm x

(L)

345 mm
The Hotpoint RDGE9643WUKN washer dryer comes with 16 different programmes, including Cotton, Delicate Wash, Anti-Stain, Rinse Cycle, Eco, Synthetic, and Wool. The RDGE9643WUKN also comes equipped...

(H)

850 mm x

(W)

595 mm x

(L)

540 mm

The Beko WDIK752421F Washer Dryer features a wide range of Programmes including Rinse, Drain and Spin, Cotton, Eco, Synthetic, Hand Wash, Downwear, Shirts, Anti-Allergy, Stain Expert and Dark Wash/...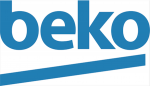 (H)

820 mm x

(W)

600 mm x

(L)

550 mm