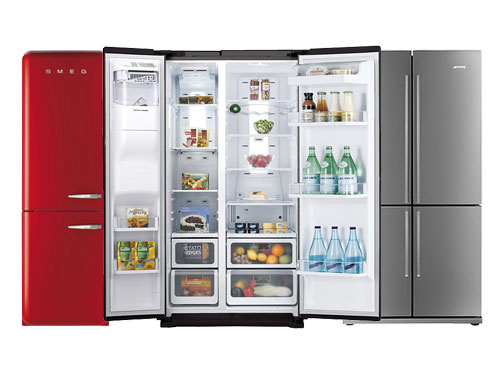 Everything is bigger in America - including their domestic fridge freezers. American fridge freezers are characterised by the sheer size and side by side layout with one door concealing the fridge compartment and the other being for the freezer. They come with loads of cool features to make life just that little bit better. But which American fridge freezer is the right one for your household? To help you make an informed choice about the right one for your family's needs Dalzells have put together the following American fridge freezer buyers' guide. Take a look at the sections below and then browse through our American refrigeration pages. Here you'll find our range of freestanding American fridge freezers and integrated, or built-in American fridge freezers which are designed to be concealed behind your existing kitchen cabinetry. Better still why not visit our retail store at Markethill for the best advice, not to mention the best deals available in Northern Ireland and the Republic of Ireland? For American fridge freezers think Dalzells.     
What type of American fridge freezer?
Whether you decide to buy a freestanding or built-in (integrated) American fridge freezer most are designed with the ingenious side by side double door configuration. This is an extremely clever design with, naturally, a bigger refrigeration than freezer section. Most have an A energy rating and are loaded with a range of features such as Super Cool and Freeze functions, Frost Free Technology to prevent ice building up, super deep vegetable drawers and a water and ice dispenser. Our retro style American fridge freezers are modelled on a 1950's classic and come in a range of colours such as red, cream and pastel green, Choose your American Fridge Freezer from our huge retail selection by top household brands such as Electrolux, Siemens and Smeg.
Delivery & Installation
Dalzells offer free delivery across Northern Ireland and within counties Lough, Monaghan and Dublin. See our website for full delivery information. For details on installation see our appliance connection page.