New World Range Cookers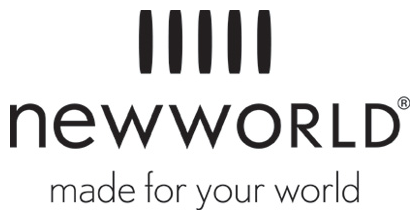 For the serious home cook, there's nothing quite like a range cooker to demonstrate your culinary skills. With New World Range Cookers you'll have the pick of Dual Fuel, Induction, Ceramic or Gas Range Cookers to whip up a storm in the kitchen. Choose from five zones or eight gas burners, fanned or conventional ovens, separate electric grill, LPG convertible or dual fuel models.
Key features of New World's Dual Fuel Range Cookers include variable rate dual circuit electric grill, a second conventional electric oven, a fanned electric main oven, storage in the bigger models, an impressive 7 burner gas hob and cast iron pan supports. Not only that, but your new dual fuel range cooker will also benefit from an LED clock minute minder and an A energy rating.
The New World Gas Range Cooker comes with a variable rate gas grill, conventional gas main oven, a tall fanned electric oven, gas hob and cast iron pan supports. The New World Ceramic Range Cooker shares the same great features but benefits from either a 6 zone ceramic hob with an easy clean ceramic glass surface. The New World Induction Range Cooker boasts 5 induction zones, touch controls and a digital power display.
There are no products based on the filters you have selected. Please try reseting them and making alternative selections.