The Benefits of an American Style Fridge Freezer
When it comes to redesigning the kitchen, more times than not an American Style Fridge Freezer is top of people's must-have lists.
The popularity of Side by Side Fridge Freezers has grown over the years not only because of their huge storage capacity but because they look good, too.
The double door, side by side models are an extremely clever design with, naturally, a bigger refrigeration than freezer section.
Most have an A energy rating and come with a host of great features such as Super Cool and Freeze functions, Frost Free Technology to prevent ice building up, super deep vegetable drawers and a water and ice dispenser.
Why Choose a Side by Side Refrigerator?
Great Design
American Style Fridge Freezers are designed to make a bold statement in your kitchen. From sleek stainless steel models to graphite, black and multi-coloured versions, there's a style to suit all kitchen designs.
Reflecting the trends in kitchen designs today, Samsung's American Style Fridge Freezers are available in a choice of contemporary colour options and come with beautiful flat doors and recessed handles for a seamless and sleek look.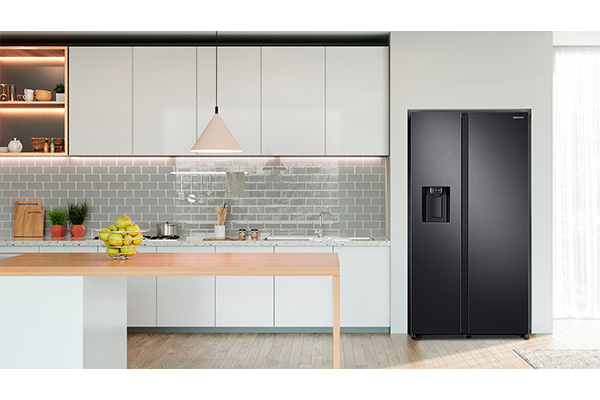 The redesigned ice & water dispenser too, is integrated into the front door so it takes up less space outside, giving you more space inside.
The controls are discretely hidden inside the appliance yet still easily accessible when the door is opened.
2. Better Storage
With the Samsung RS8000 range you'll get large capacity storage as well thanks to its clever SpaceMax Technology™.
The new clean design of the range means you'll also have lots more room to store your food without your fridge freezer encroaching on your kitchen space.
3. Latest Cooling Technology
With its Metal Cooling Interior, innovative Twin Cooling Plus™ Technology, Precise Chef Cooling and FlexZone, the Samsung RS8000 Refrigeration range offers Super-Cool Tech that will help keep your food fresh for up to twice as long as well as preventing odour and flavour transfer.
The Digital Inverter Compressor will precisely adjust its speed in response to the cooling demand, offering uniform cooling and consume less energy.
4. Ice & Water Dispensers
With a choice of plumbed or non-plumbed models, American Style Fridge Freezers offer flexibility and verstaility when planning your kitchen design.
The plumbed option, as seen in Samsung's 3 Door Model, use water from the main water supply.
For those without ready access to a water supply, then a non plumbed model is ideal as it is much easier to install.
The 2 door RS8000 refrigeration range is non plumbed and it boasts a generous 4.5L water capacity.
What to do Next?
At Dalzell's we're delighted to offer our customers their choice of the Samsung RS8000 American Refrigeration range. Browse our online store where we have over 8000 large home and kitchen appliances to choose from or visit our retail store in Markethill where there's plenty of on-street Free Parking. Easily accessible, you'll find us just off the A28 between Armagh and Newry; 30 minutes from Lisburn, 45 from Belfast and an hour from Dublin.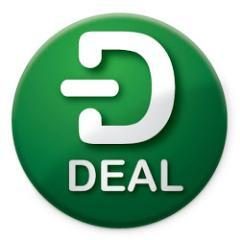 And with Multi-Buy Discounts available, why shop anywhere else? When you buy your new Samsung American-style Fridge Freezer from us we appreciate you'll want to have it delivered as quickly as possible. That's why we offer a daily delivery service to Belfast and Dublin including FREE delivery across Northern Ireland and counties Louth, Monaghan and Dublin. Call, email or visit in store today.