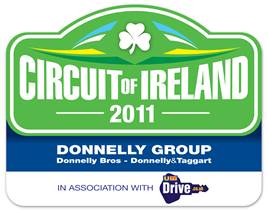 Darren Gas – Rally Driver
If you were out and about last weekend for The Circuit Of Ireland you may have seen our name and logo flashing past on the odd country road or two…. Unfortunately, despite our mans skill and determination, luck was not to be on his side and an engine fire at the end of Stage 1 resulted in an early retirement.
Dalzell's of Markethill and our partners Samsung were the main sponsor for local rally driver talent Darren Gas in his WRC Subaru Impreza. Darren is a former Junior British Rally Champion and at just 22 years old he has accomplished much already. Last year Darren won both the Hankook Performance Tyres Mourne Rally and the Orchard Motorsport Lurgan Park Rally, the later being co-driven with his cousin Nathan, a former employee at Dalzells.
Subaru Impreza WRC S11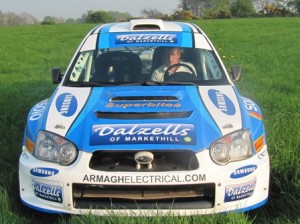 Darren drives a Subaru Impreza WRC S11, his vehicle looks superb in its new colours and he kindly paid us a visit in-store for before the rally.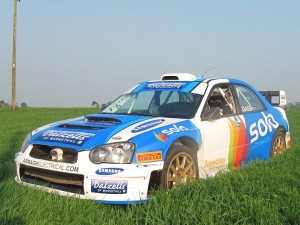 The Circuit Of Ireland
The Circuit of Ireland Rally is the second oldest Motorsport Rally in the world and Dalzells has been asociated with it for many years through the likes of Winston Henry. The Rally began in 1931 and was initially known as the Ulster Motor Rally, in those early days it was run with multiple start points and it was in many ways similar to the Monte Carlo Rally in format.
Over the years the event expanded and gradually morphed into a true Circuit of Ireland which eventually extended to a 1000 mile circuit over a five day period which was administered by the Ulster Automobile Club. At the time this was the largest tarmac rally in the world! As such it attarcted world class competitors including Colin McRae (7 time champion), Henri Toivonen and Hannu Mikkola.
Todays Circuit of Ireland is a shorter and more compact event that runs through an intensive two day programme which retains the same prestige and toughness for competitors and spectators alike.
Check out some of this years action for yourself in the video below from RPM Motorsport, Darren himself can be seen 16 seconds into the video.