Siemens Washing Machine Promotion
Siemens have launched yet another fantastic Laundry Appliance Promotion in-store at Dalzells, when you purchase the new Siemens WM14S890GB i-Dos Washing Machine you'll receive a Free 12 month supply of detergent and fabric conditioner! What's more if having purchased the Siemens I-Dos Washing Machine and if you're after 30 days you're not completely satisfied with the wash, Siemens will take it away and give you your money back!
Free 12 Month Detergent & Fabric Conditioner
To qualify simply purchase the Siemens i-Dos WM14S890GB Washing Machine before December 31st in-store or online at Dalzell's of Markethill and you'll receive 12 Months of Free Detergent and Fabric Conditioner. This comes in the form of 12 x 1.5 litre Ariel With Acrilift Colour Bottles (240 washes) and 12 x 750ml Lenor Fabric Conditioner Bottles (252 washes).
Siemens WM14S890GB i-Dos Washing Machine
The Siemens i-Dos Washing Machine is the world's first fully integrated self-dosing Washing Machine, the i-Dos is the perfect solution for busy people who yearn for efficiency and convenience with their household chores. The Siemens i-Dos automatically and accurately decides how much liquid detergent and softener your laundry requires. Indeed the Siemens i-Dos holds enough detergent and fabric conditioner internally for approximately 20 washes meaning that you'll only need to refill your appliance once a month! Doing the laundry has never been so effortless.
The Siemens WM14S890GB i-Dos Washing Machine delivers perfect wash results every time by accurately factoring in a number of variables with every load using a number of clever in-built sensors to calculate the optimal quantity of detergent and conditioner directly to the Washing Machines drum. Much better than a cup and quick judgement!
The Siemens WM14S890GB i-Dos Washing Machine is also superbly efficient in regards of  it's energy consumption having been given an A+++ Energy Rating, A Wash Performance and an A Spin Performance. What 's more with a large 8Kg Drum with a 1400 Spin Speed it's the all round perfect solution for family living. It even features a Delay Timer to allow you to benefit from off-peak electricity rates.
Why is it important to dose correctly?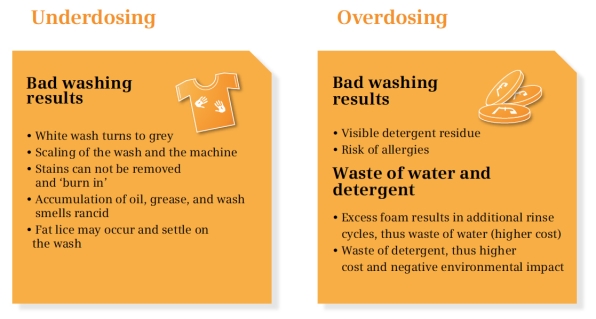 What To Do Now…
To view our full range of Siemens Kitchen Appliances and for a full demonstration of the Siemens i-Dos Visit Us in-store today at Dalzell's of Markethill, your local Siemens Built-In Specialist Retailer in Northern Ireland. We're conveniently located in Markethill on the main road between Armagh and Newry. Or alternatively you can Contact Us by email or phone us to place your order today for the Best Deal, Unbeatable Service and Free Delivery of your new Siemens Induction Hob or any other Built-In Appliance anywhere in Northern Ireland (from Belfast and Lisburn to Londonderry!) and to Counties Louth, Monaghan and Dublin in Ireland.
Why not check out our Siemens i-Dos Washing Machine video below for further information, enjoy!

We Appreciate Your Business!