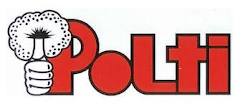 Polti Steam Cleaners
There are few areas of the home appliance market were we could easily state the undisputed market leader. With Steam Cleaners though, it's incredibly simple. Polti. And we at Dalzells are proud to bring yet another great brand in-store and online.
This highly innovative Italian brand was established in 1978 thanks to the intuition of Group founder and Chairman Franco Polti. In the 1970's Franco worked as a sales representative for a manufacturer of professional steam irons and through his conversations with customers he recognised the domestic demand for a compact boiler iron which offered the same performance as a professional iron.
So in 1978 Vaporella was born, the first steam iron with a separate boiler for domestic use. Vaporella was an  instant success and opened up a new market that now sees more than 10 million appliances sold every year in Europe alone. Polti soon decided to exploit his concept and the benefits of steam with the simple aim of easing house work and in 1983 he created Vaporetto, the first environmentally friendly appliance which could clean the entire house simply with the power of steam at 120°.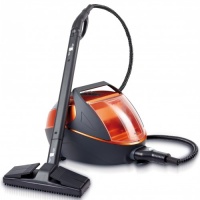 Ecological, safe and universally easy to use the pros of Vaporetto brought about a new concept of cleaning: Today many of these appliances are utilised not just in the home but in clinical environments with domestic versions recommended by the the British Allergy foundation.
Authorised E-Web Retailer
Dalzell's of Markethill have been accredited by Polti as their Authorised E-Web Retailer in Northern Ireland. This means that we have the product knowledge and after sales service in place to ensure that you get the very best experience from your purchase. What's more it means we carry excellent stock across the entire Polti Steam Cleaner range and are able to offer customers in Northern Ireland exclusive promotions that you won't find elsewhere. With more than 50 years of experience you can count on us as Polti's local partner to deliver for you!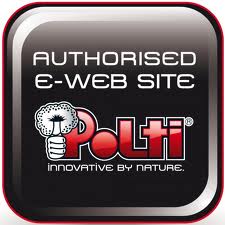 Promotional Launch Prices
Below are just a few of the Polti Steam Cleaners available in-store and online at Dalzells with a promotional launch discount:
What To Do Now…
To view our full range of Polti Steam Cleaners Visit Us in-store today at Dalzells, your local Polti Retailer in Northern Ireland. We're conveniently located on the main road between Armagh and Newry, just 45 minutes from Belfast and an hour from Dublin. Or Contact Us by email or phone us on 028 3755 1260 for Unbeatable Service and Free Delivery of your new Steam Cleaner or anything else your home requires anywhere in N. Ireland and Counties Louth, Monaghan & Dublin in Ireland (Competitive rates across the rest of Ireland and UK). Remember at Dalzell's we have the buying power and know how to secure you the Best Deal every time, if in doubt take our Price Promise!
We Appreciate Your Business!