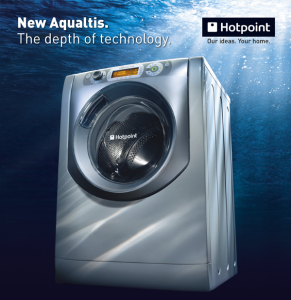 Hotpoint Aqualtis
Spring is here and Hotpoint are celebrating with a superb new promotion on Aqualtis Laundry Appliances in-store and online exclusively at Dalzells.
The Aqualtis Appliance range combines Superb Energy Efficiency (all appliances carry the ECO Tech seal), Allergy UK Approval, Large Capacity Titanium Drums and Hydro Thermal Technology to ensure your clothes keep their colour and brightness for longer than ever. All Aqaultis Washing Machines, Washer Dryers and Tumble Dryers naturally come with an intuitive Digital Control Panel and a 1 Year Labour 3 Year Parts Warranty for added reassurance.
Up To £200 Cashback
When you buy any new Hotpoint Aqualtis at Dalzells between March 19th and April 30th you'll also receive a personal limited edition Pearl Credit Card pre-loaded with up to £200 and ready to use in your favourite stores to spend as you wish be it a treat for yourself, the kids or simply the weekly groceries.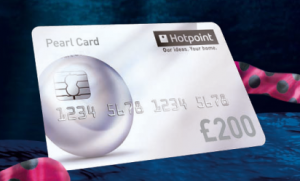 Qualifying Appliances
The following Hotpoint Aqualtis Laundry Appliances are available in-store and online at Dalzells as part of this fantastic promotion:
Hotpoint AQ113D697I : £150
Hotpoint AQ113D697E: £150
Hotpoint AQ113D697S: £150
Hotpoint AQ113F497I: £125
Hotpoint AQ113F497E: £125
Hotpoint AQ113L297I: £100
Hotpoint AQ113L297E: £100
Hotpoint AQD1170D697I: £200
Hotpoint AQD1170D697E: £200
Hotpoint AQD1170F697I: £175
Hotpoint AQD1170F697E: £175
Hotpoint AQC94F5E: £100
Hotpoint AQC9BF5I : £50
Hotpoint AQC9BF5E: £50
Hotpoint AQC9BF5S: £50
What To Do Now…
To view our full range of Hotpoint Kitchen Appliances and for a full demonstration of the new Aqualtis range Visit Us in-store today at Dalzells, your local Hotpoint Retailer in Northern Ireland. We're conveniently situated on the main road between Armagh and Newry, just 45 minutes from Belfast and 1 hour from Dublin. Or Contact Us by email or call us on 028 3755 1260 for the Best Deal, Unbeatable Service and Free Delivery of your new Hotpoint Laundry Appliances anywhere in N.I. and Counties Louth, Monaghan & Dublin in Ireland (Competitive rates are available across the rest of Ireland and UK).
Check out our video below for a better feel about what Aqualtis is all about, enjoy!
We Appreciate Your Business!