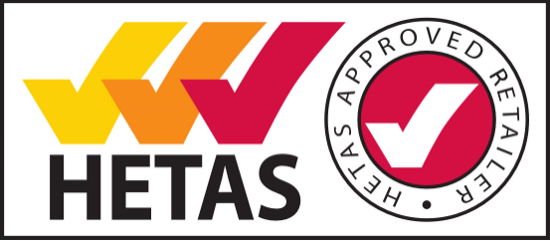 HETAS Retailer Certification
Dalzell's of Markethill have this week been awarded HETAS Retailer Certification – The only such accredited stove retailer in Co. Armagh and jointly the first in Northern Ireland!
Who are HETAS? HETAS is the official body recognised by the UK Government to approve biomass and solid fuel domestic heating appliances, fuels and services including the registration of competent installers, service engineers and retailers.
This coveted award recognises the excellence and authority of our teams advice in all aspects of Wood Burning and Multi-fuel Stoves and our increasingly impressive in-store display. 
Expert Stoves Advice
As a HETAS Approved Retailer shoppers in the market for a Stove at Dalzells can expect a comprehensive explanation of the many specialist terms, safety considerations, legislation and output calculations to meet your homes individual needs. What's more as a HETAS Retailer we will always have several Solid Fuel Stoves of the 60+ on show warming the showroom for your consideration. 
Fully Labelled Stoves
As a HETAS Certified Retailer all our Stoves on display in-store are fully labelled so that they can easily compared. This includes the Manufacturer & Model, Rated Output (kW, Nominal), Efficiency (%, Gross/Net), Fuel Type (e.g. multi-fiuel, wood log, anthracite etc), Appliance Type (Dry/Wet), DEFRA Approved?, CE Marked?, HETAS Approved and of course the all important price – Which we're always willing to talk about at Dalzells!
In the case of Back Boiler Stoves the labels also include useful information on how many radiators the Stove can support in a central heating system.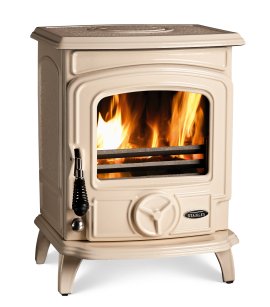 What To Do Now…
To view our full Multi-fuel and Wood Burning Stoves and to receive expert advice from our HETAS trained staff Visit Us in-store today at Dalzells, your local Accredited Stoves Retailer in Northern Ireland. The Store, located in Markethill has plenty of free on-street parking and is just of the A28 between Armagh and Newry, a short 15 minute drive from Portadown, 20 minutes from Dungannon and Banbridge. You can of course place your order or have a consultation with us by phone on 028 3755 1260 or by Email. What ever you decide you can be sure of Expert Advice, The Best Deal, Unbeatable Value and Free Delivery of your new Stove across N. Ireland and Counties Dublin, Louth and Monaghan with excellent rates available across the rest of the UK and Ireland.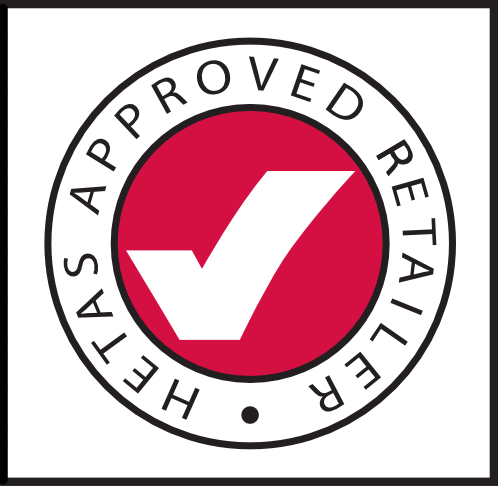 We Appreciate Your Business!