Indesit INNEX Washing Machines
Indesit Kitchen Appliances are continually evolving to save you valuable time and money through ever more efficient operation. Their latest Washing Machines, the INNEX Series, is aimed at helping to share the load of household chores through simple, intuitive operation by way of the new 'Push & Wash' button.
Basic operation of Indesit INNEX couldn't be easier, simply press the Push & Wash for 2 Seconds to switch the laundry appliance on. Then turn the Programme Dial to make your selection and that's it! Of course, all the advanced programmes, options and features are all still there to use too but now everyone can do their share of the laundry to help!
Up To £50 Voucher!
Purchase Any Indesit INNEX Washing Machines in-store, online or over the phone from us at Dalzells before December 31st 2013 an you'll receive a Free Shopping Voucher!
You can use your voucher at a wide number of outlets including iTunes, Chain Reaction Cycles, Firebox.com, Naked Wines and throughout the Love2Shop Retailer Network which includes Dalzells!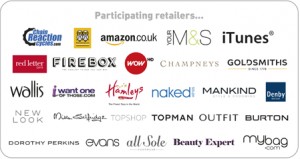 Qualifying Indesit Washing Machines
The following Indesit INNEX Washing Machines are included in this promotion at Dalzells, are in stock and available for immediate Free Home Delivery or Collection from our stores:
– Innex Washing Machines: XWA71451W – £15, XWA81482XS – £25, XWA81482XW – £25, XWA81682XS – £25, XWA81682XW – £25, XWE91282XS – £25, XWE91282XW – £25, XWE91483XS – £25, XWE91283XW – £25 and XWE91683XWWWG – £50
Having purchased and received your new Indesit Washing Machines from us at Dalzells simply dowload, complete and forward the claim form available below (you can also pick on up in-store) along with your receipt from us to the stated address and await your fabulous Free Gift Card!
Indesit INNEX Washing Machine Promotion – Click Here To Download Claim Form
What To Do Now…
To view our full and extensive range of Indesit Kitchen Appliances, for a full demonstration of the INNEX Washing Machine and to take advantage of this super promotion Visit Us in-store today at Dalzells, your local Indesit Retailer in N. Ireland. Markethill is just off the A28 between Armagh and Newry; a short 20-25 minute drive from Craigavon, Banbridge or Dungannon, 30 minutes from Lisburn or Omagh and an hour or less from both Belfast or Dublin. You can of course also just phone us on 028 3755 1260 or even Email Us if that's easier still for advice, a quote and of course to order! Whichever way you choose to shop with us we'll make it well worth your while! With almost 60 years of expertise in Domestic Appliances you're guaranteed Expert Local Advice, Unbeatable Value and Free Delivery anywhere in N.I. and Counties Louth, Monaghan and Dublin. Two day delivery across the rest of Ireland is easily arranged at most competitive rates, just ask!
To learn more about the new Indesit Innex Washing Machine range before you get in touch check out our helpful video below, enjoy!
We Appreciate Your Business!