Hotpoint Ultima Dishwashers
Hotpoint's latest range of Ultima Dishwashers are packed full of innovative technology that is driven to save you energy, time and money!
All Hotpoint Ultima Dishwashers boast the Flexipower 'Dynamic Sensor System' which automatically detects the level of dirt in the water and therein adjusts the intensity and length of the wash to ensure your dishes are brilliantly clean, whilst only using the minimum time and energy required. In addition the innovative design of the Flexiload interior includes a removable third tray in the top basket for additional cutlery and small items, folding removable glass supports and fully folding plate racks. Finally all Ultima Dishwashers are at least A Energy Rated and an intuitive LCD Digital Display.
Hotpoint Ultima Dishwashers are available as both Standard Freestanding Dishwashers and space saving Freestanding Slimline Dishwashers in a range of tasteful finishes including Polar White, Stainless Steel, Graphite and Black.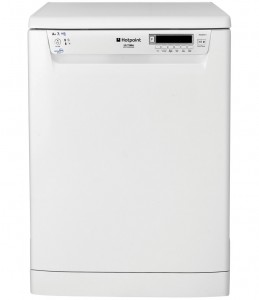 £50 Cashback!
Purchase Any Hotpoint Ulima Dishwasher in-store, online or over the phone from Dalzells before December 31st 2012 and you'll receive £50 Cashback! Your Cashback will be provided to you in the form of a special edition Pre-loaded Hotpoint Mastercard to spend as you wish at any store that displays the Mastercard logo – even back at Dalzells! 
Treat yourself to an evening out, a special Christmas gift or simply the groceries at the expense of Hotpoint!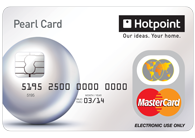 Having purchased your appliance from us simply download and complete the claim form available below and forward it along with you receipt from us to the stated address and await your cash. What's more, for a limited time only all Hotpoint Dishwashers come complete with 3 Months Free Finish Quantum! 
Hotpoint Ultima Dishwasher Promotion – Download Claim Form Here
*This Promotion is exclusive to Dalzell's of Markethill in Northern Ireland as the regions Hotpoint Expert Store
Qualifying Appliances
The following Hotpoint Appliances are included in this fantastic promotion and are available for immediate delivery from Dalzells:
– Hotpoint FDUD4411 Dishwasher: FDUD4411P and FDUD4411X
– Hotpoint FDUD4212 Dishwasher: FDUD4212P and FDUD4212X
– Hotpoint SDD910 Slimline Dishwasher: SDD910K, SDD910G, SDD910X and SDD910P
What To Do Now…
To view our full range of Hotpoint Dishwashers and for a full demonstration of their many benefits to a busy family kitchen Visit Us in-store today at Dalzells, your local Hotpoint Dealer in Northern Ireland. Located on the A28 between Armagh and Newry, Markethill is a short 15 minute drive from Portadown, just 20 minutes from Banbridge and 45 minutes from Belfast by way of the M1 with plenty of free on-street parking. You can of course always just phone us to place your order or discuss your needs with our experienced team on 028 3755 1260 or Email Us for the Best Deal, Unbeatable Value and Free Delivery of your Hotpoint Dishwasher and anything else your kitchen may require throughout N.I. and Counties Dublin, Louth and Monaghan with excellent rates available across the rest of the UK and Ireland.

We Appreciate Your Business!