About NordMende
We are pleased to be now stocking NordMende Home Appliances! Never heard of them? Let us put you in the know…
NordMende began life in Dresden, Germany in 1923 under the stewardship of Otto Hermann Mende as a manufacturer of transistor Radios, the company was known at the time as Radio H. Mende & Co. Following WWII the factory was reestablished by the founders son as North German Mende Broadcast GmbH and quickly established itself with market leading Radios, Televisions, Tape Recorders and Record Players throughout Germany. With time the company name was simply shortened to NordMende!
By the 1970′s Nordmende faltered due to their extraordinary attention to detail, the high cost of their drive for perfection was proving costly as the price of colour televisions fell. As a result, the company was gradually brought under the umbrella of French manufacturer Thomson during the late 1970′s where it continued for many years.
Today though, Nordmende is alive and well, owned would you believe it by an Irish Business! Today they not only manufacture TVs, but Kitchen Appliances too, all of which are Designed in Ireland! They brand is widely available throughout Ireland and Italy.
NordMende Kitchen Appliances
NordeMende manufacture a wide range of Kitchen Appliances including Washing Machines, Tumble Dryers, Cookers, Ovens, Hobs, Microwaves and Dishwashers among overs. All NordMende Appliances come complete with a generous 3 Year Warranty as standard for complete peace of mind, especially given the highly competitive nature of their prices.
An example of this is the excellent NordMende WM1002WH, equipped with a 5KG drum and a 1000rpm Spin Speed this Washing Machine comes in at just £169!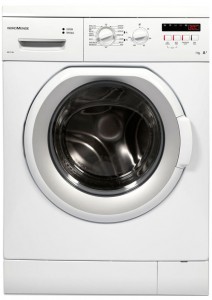 NordMende Home Entertainment
NordMende Flat Screen TVs are available in a wide range of formats including LED, LCD and Plasma TVs. All MordMende TVs come equipped with both Saorview and Freeview HD Tuners for added convenience allowing you to access both UK and Irish Digital TV Channels and Radio Stations. An 8 Day Electronic Programme Guide, Superb Connectivity, Elegant Styling and Highly Competitive Pricing make for an excellent solution for family Home Entertainment.
The NordMende NM22906MDVD is an excellent example of this, combining a 22″ LCD TV with a DVD Player and all the features listed above for just £169!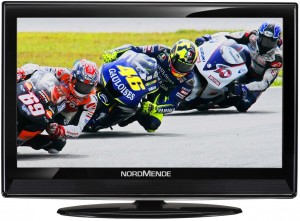 What To Do Now…
Visit Us in-store today to view our ever growing offering of NordMende Appliancess at Dalzells, your local Nordmende Retailer in Northern Ireland.  You'll find us in Markethill just off the A28 between Armagh and Newry, there's plenty of adjacent free on-street parking and we'll make it well worth your while, we love to strike a deal with our customers! We're just a short 15 short minute drive from Portadown, 20 minutes from Lurgan or Banbridge,  35 from Lisburn and 50 minutes from Belfast. Alternatively you can simply phone us to place your order or ask a question on 028 3755 1260 or by Email. As a local family business you're assured of Expert Advice,  Superb Deals, Unbeatable Value and Free Delivery when shopping for your new NordMende Kitchen Appliances throughout N. Ireland and Counties Monaghan, Louth and Dubin. Delivery across the rest of Ireland is available at the highly competitive rate of just £19.99 for Appliances and £11.99 for TVs.
We Appreciate Your Business!