Bosch Kitchen Appliances
It may not feel like it just yet (it's snowing outside as I blog!) but yest it is Spring! For many of you this means Spring cleaning, out with the old and in with the new. Some of you will be planning a new kitchen, in which you've struck a little luck!
Bosch Kitchen Appliances offer spectacular value and performance in every possible way. With the latest domestic technology and effortless styling Bosch will help to save you time and money through intuitive digital displays and superb energy efficiency.
What's more all Bosch Appliances come complete with a full 2 Year Warranty for added reassurance.
Up To £100 Off!
Purchase any of the Bosch Built-In or Freestanding Appliances shown below by May 1st 2013 in our Bosch Spring Sale and you'll receive Up To £100 Off your chosen Bosch Appliance.
*Your discount will be applied at the time of purchase
Bosch Sale Appliances
The following Bosch Home Appliances are included in this fantastic promotion and are in-stock and available for immediate Free Delivery or Collection from us at Dalzells:
Washing Machines: WAS28462GB – £100, WAS32462GB – £100, WAE24368GB – £30, WAQ24461GB – £50, WAQ283S0GB – £50 and WIS24140GB – £50
Washer Dryers: WVH28421GB – £100, WVD24520GB – £50 and WVD2452BGB – £50
Tumble Dryers: WTW863S0GB – £75, WTE84105GB – £30 and WTV74105GB – £30
Dishwashers: SMS69L22GB – £75, SMS65E22GB – £50, SMS53A12GB – £50, SMS40C12GB – £30, SMS40A08GB – £30 and SPS40C12GB – £30
Ovens: HBN531E0B – £50, HBA63B251B – £75 and HBA43B251B – £75
Hobs: PBH615B90E – £30, PCP615B90B – £30 and PBP615B90E – £30
Cooker Hoods: DWW061350B – £30 and DWW06D650B – £30
Fridges: KUR15A50GB – £30
Freezers: GUD15A50GB – £30
Fridge Freezers: KGE36AW40G – £75, KGV36VW31G – £75 and KGN34VB20G – £50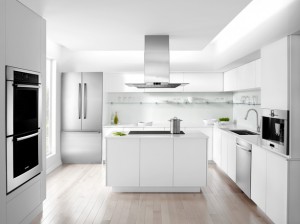 What To Do Now…
We have the largest display of Bosch Appliances anywhere in Northern Ireland so Visit Us in-store today to take advantage of the Bosch Spring Sale at Dalzells, your local Bosch Dealer in Northern Ireland and Ireland.  You'll find Markethill on the A28 between Armagh and Newry, there's plenty of adjacent free on-street parking and we'll make it well worth your while with our generous discounts and experienced staff who ar on hand should you need any advice. We're just a short 15 short minute drive from Portadown, 20 minutes from Lurgan or Banbridge,  35 from Lisburn and an hour from both Belfast or Dublin. Alternatively you can simply call us to place your order or ask a question on 028 3755 1260 or by Email if that's easier. As a local family business you're assured of Expert Advice,  Great Deals, Unbeatable Value and Free Delivery when shopping for your new Bosch Kitchen Appliances throughout N.I. and Counties Louth, Monaghan and Dubin. Delivery across the rest of Ireland is available at highly competitive rates, inquire for details.
We Appreciate Your Business!