AEG Perfekt Kitchen Appliances
AEG Freestanding and Built-In Appliances have continued to be a favourite for many an appliance shopper with their reassuring heritage in German engineering, embrace of technology and ever improving efforts for greater efficiency. What's more, all AEG Appliances include an impressive 2 Year Warranty for added reassurance
At Dalzells we've a large stock and display of AEG Appliances and as an AEG Centre of Excellence we're in a position to bring you our customers Exclusive Promotions and Unbeatable Value!
Up To £100 Cashback!
Purchase Any of the qualifying AEG Perfekt Kitchen Appliances listed below online, in-store or over the phone from us at Dalzells before November 30th 2013 and you'll receive up to £150 Cashback!
Having purchased and taken delivery of your new appliance from us at Dalzells simply download and complete the claim form available below and forward it to the stated address. Then, simply await your Cashback Cheque. 
AEG Perfekt Appliances Promotion – Click Here To Download
Qualifying Appliances
The following AEG Perfekt Appliances are included in this excellent promotion and are in stock and available for immediate Free Home Delivery or Collection from our stores: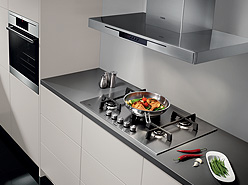 AEG Electric Cookers: 49332I-MN – £100 (Which? Best Buy) or 49002VMN  - £70
AEG Induction Hobs: HK854400FB – £75, HK654200FB – £75, HK634200XB – £75 and HK654400XB – £75
AEG Ovens: BS7304021M – £75 and BP5003021M – £50
AEG Dishwashers: F88072W0P – £50, F88419W0P – £50, F77012W0P – £30 (Which? Best Buy) and F77012M0P – £30 (Which? Best Buy)
AEG Washing Machines: L88409FL2 – £100, L98699FL – £100, L87490FL – £70, L61271BI – £60, L76475FL – £60, L6047FL – £40 and L75480FL – £40
AEG Washer Dryers: L87695WD – £70 and L754880WD (Which? Best Buy) – £40
AEG Tumble Dryers: T96699IH – £70, T75280AC – £50, T86280IC – £50, T65170AV – £40 and T61270AC – £40
AEG Fridge Freezers: S83800CMT0 – £70,  S73400CTS1 – £60, S83600CMM0 – £70 and S83200CMM0 – £50
AEG Fridges: S54000KMX0 – £70 
AEG Freezers: S83200CMM0 – £70
What To Do Now…
To Take advantage of this excellent promotion and for a full demonstration of your chosen AEG Appliances Visit Us in-store at Dalzells today, your local AEG Dealer in Northern Ireland. Reaching us is easy, Markethill is adjacent to the A28 roughly half way between Armagh and Newry; a short 15 minute drive from Portadown, 20 minutes from Lurgan, Dungannon or Banbridge, a half hour from Lisburn and under an hour from either Belfast or Dublin. If you live a little further away or if you're simply strapped for time just pick up the phone and call 028 3755 1260 or Email Us to place your order, request a quote or gain some advice. With nearly 60 years of electrical expertis you're assured Expert Local Advice, Unbeatable Value and Free Delivery anywhere in Northern Ireland and Counties Monaghan, Louth and Dublin at Dalzells. Delivery throughout the rest of Ireland is also available at most competitive rates, just ask for details.
We Appreciate Your Business!