Zanussi Dishwashers
Zanussi Appliances have been a long time favourite at Dalzells with their intuitive operation, clean lines and highly attractive pricing. In recent years the brand has also become known for their excellent energy and water efficiency, saving owners valuable time and money! All Zanussi Appliances come complete with a 1 Year Warranty as standard.
Zanussi Dishwashers are particularly attractive with their many features and finishes that include a number of excellent Slimline Dishwashers for those short on space. At Dalzells we've a large range on show and many more in stock for immediate Free Home Delivery. As the largest Zanussi Retailer in Northern Ireland you're also assured the Very Best Deal with our unrivalled buying power.
Up To £50 Cashback!
Purchase Any Zanussi Dishwasher listed below in-store, online or over the phone from us at Dalzells before December 6th 2013 and you'll receive a Cashback Cheque worth Up To £50!
Spend it on yourself, the kids or simply the weekly shop it's up to you. To make your claim simply download and complete the claim form available below and forward it along with your receipt from us to the stated address and await your free cash!
Zanussi Dishwasher Cashback Promotion – Click Here To Download
Qualifying Zanussi Dishwashers
The following Zanussi Dishwashers are included in this super cashback promotion and are in stock and available for immediate Free Home Delivery or Collection from our Stores:
£50 Cashback: ZDF14021WA and ZDF18001XA
£40 Cashback: ZDF14001KA, ZDF14001SA, ZDF14003WA, ZDT13012FA and ZDT15006FA
£30 Cashback: ZDT12041FA, ZDT12011FA and ZDV12002FA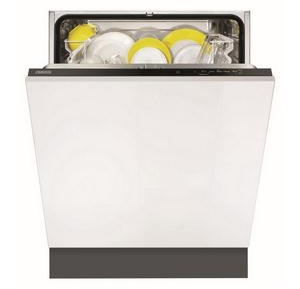 *This promotion is exclusive to Dalzell's of Markethill in Northern Ireland
What To Do Now…
To take advantage of this superb promotion and for a full demonstration of any Zanussi Dishwasher Visit Us in-store today at Dalzells, your local Zanussi Retailer in N. Ireland. Markethill is just off the A28 roughly half way between Armagh and Newry; a short 20-25 minute drive from Craigavon, Banbridge or Dungannon, 30 minutes from Lisburn or Omagh and an hour or less from both Belfast or Dublin. You can of course also simply phone on 028 3755 1260 or Email Us if that's easier still to ask questions, gain advice and place your order! Whatever way you decide to do business with us at Dalzells we'll make it well worth your while. With nearly 60 years of expertise in Domestic Appliances you're assured Expert Advice, Unbeatable Value and Free Delivery throughout N.I. and Counties Monaghan, Louth and Dublin. Delivery across the rest of Ireland is also easily arranged at an excellent rate, just ask!
We Appreciate Your Business!