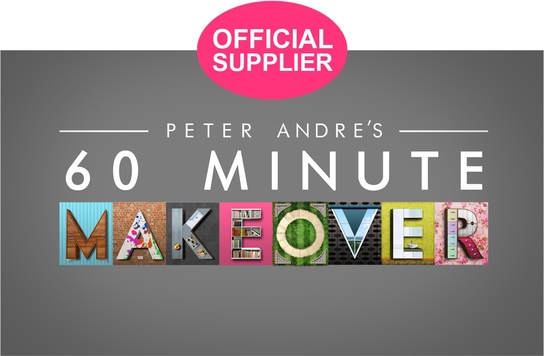 Dalzells Become Official Supplier!
Dalzells are excited to announce that we've been appointed as an 'Official Supplier' to ITV's hit interior design programme Peter Andre's 60 Minute Makeover.
The series, now in its 11th Series boasts a top flight team of top celebrity interior designers including Linda Barker, Julia Kendell, John Amabelie and is presented by Singer, TV Celebrity and household name Peter Andre! Recently nominated in the UK Broadcating Awards we wish the new series every success!
Be sure to look out for the Home Appliances from Dalzells! Tweet Us @Dalzells or Facebook Us when you do!
We Appreciate Your Business!