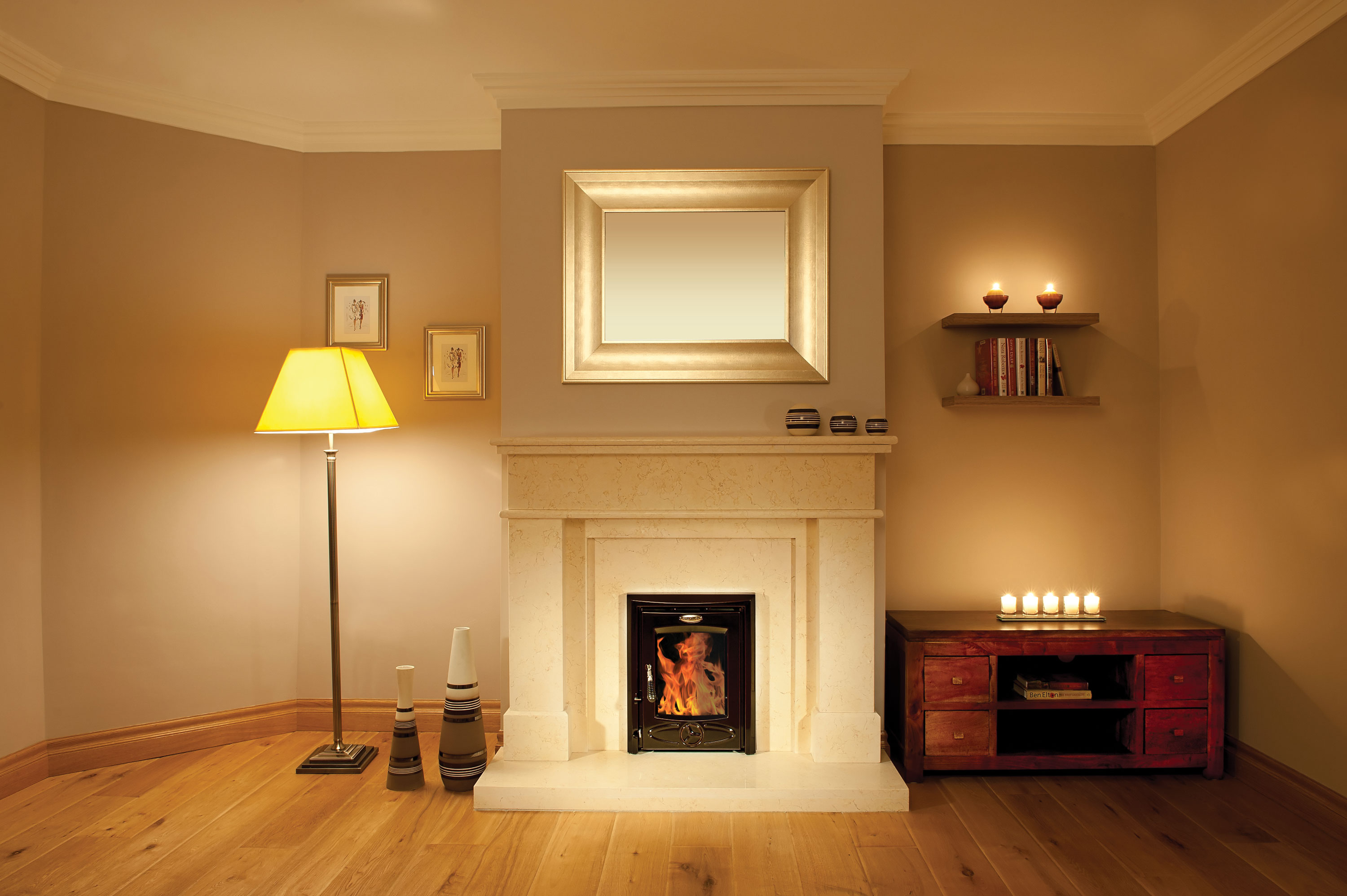 The Stanley Cara Stove
The Cara Insert Stove from Waterford Stanley is the ideal home heating solution for those who want the warmth and efficiency of a cast iron stove with all the benefits of an open fire. The Stanley Cara Stove takes up minimal hearth space meaning minimal intrusion in your  room. The Stanley Cara is the perfect solution for where space is at a premium.
The Stanley Cara Insert Stove is the latest Solid Fuel Stove to be launched by Waterford Stanley and is available in Matt Black, Enamel Black and Majolica Brown. The Stanley Cara has proved hugely successful since its launch and it is currently the fastest selling Stove in Ireland. Indeed, Waterford Stanley have extended the range to include a Cara Stove With A Back Boiler which will support up to 4 standard radiators in addition to heating the room it is situated in.
Stanley Cara FAQ's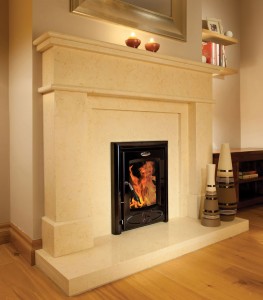 Can I fit the Stanley Cara Insert Stove into a standard fireplace?
Yes, the Stanley Cara fits into both a standard 16" and 18" wide grate x 22"or 23" high hearth. The Cara Insert Stove requires a minimum depth of 380mm (15") to fit.
What room size can the Stanley Cara Insert stove heat?
The output of the Stanley Cara Insert stove is 4.9kW, this will heat a standard room with a 9′ ceiling and an area of 18′ x 18′ with standard insulation.
How efficient is the Stanley Cara?
A standard open fire loses between 70% and 80% of their heat up the chimney, where as the Waterford Stanley Cara Stove retains as much as 76% of heat in the room, saving you fuel and money as fuel is burned more efficiently it also benefits the environment. we estimate that you burn up to 60% less fuel in a year compared to an open fire.
What fuels can the Stanley Cara burn?
The Cara Insert stove is a Multi-Fuel Stove meaning it will burn Wood, Peat Briquettes, Bog Peat and Coal. Do not use fuels with a Petro-coke ingredient as this may cause the grate to overheat, causing damage.
Are there other advantages over an open fire?
Installing a Stanley Cara Insert Stove will seal your room preventing draughts coming down your chimney, this in turn will in turn improve your homes BER (Building Energy Rating) by as much as 10% should you decide to sell it. As The Cara is more efficient, you will  save as much as 60% of your current fuel usage each year (open fire). The Stanley Cara also offers a stunning focal point in any room and is much easier to clean and light than a standard open fireplace.
Do I need to flue my chimney if I install the Cara?
Yes, the Cara comes standard with a stainless steel flue adapter and a 12" length of rigid pipe (worth up to around £90) which will flue your Stove directly up your chimney.
Do I need to line my chimney before installing the Cara?
This will depend upon the quality of your chimney. If your chimney is relatively new or in good condition there shouldn't be a requirement to do so. However, if you have concerns about cracks it is recommended that a flue liner with a diameter of 125mm be used to line the chimney, the liner should be approved for use with Solid Fuel Stoves.
The Stanley Cara At Dalzells
The Waterford Stanley Cara is on show and in stock at Dalzell's of Markethill, what's more it's available to view and purchase online. Why not browse our range of Stanley Cara Stoves below or Download The Stanley Cara Stove Brochure by 'Clicking Here'
What To Do Now…
If your shopping for a stove or you would appreciate some further expert advice why not Visit Us in-store today at Dalzell's of Markethill, your local Multi-Fuel Stoves Retailer in Northern Ireland. We're conveniently situated on the main road between Armagh and Newry, just 1 Hour from Dublin and 45 Minutes from Belfast.  Or alternatively you can Contact Us by email and/or call us for the Best Deal, Unbeatable Service and Free Delivery of any new Stove or any other appliance your home may require anywhere in Northern Ireland and Counties Louth, Monaghan & Dublin in Ireland (competitive delivery rates across the rest of the UK and Ireland).
If you wish to read more about Multi-Fuel Stoves or the Stanley Stoves brand before getting in contact with us why not consider visiting our Solid Fuel Stove Buyers Guide or our previous blog article, Multi Fuel Stoves – Top Ten Tips
We Appreciate Your Business!