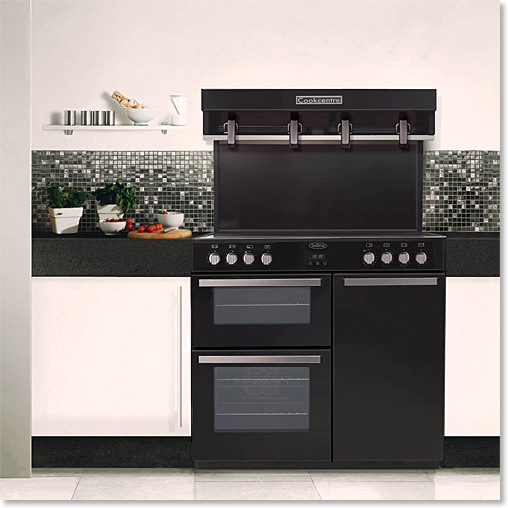 Available Soon At Dalzells!
The once famous Belling Cookcentre is to relaunched later this year in a format that will provide an entirely new choice to those shopping for a Range Cooker. Once common on cookers of all brands, Belling is to reintroduce the Eye Level Grill which fell from grace in the eyes of many designers who believed it to be old fashioned while failing to understand the logic of it; we use grills for a relatively short period of time and such is the power of modern grills that it can be difficult to judge how long we need to achieve our desired results, an eye level grill allows for perfect viewing of the grilling process.
We at Dalzells feel confident that the New Belling Cookcentre will be a hit with many a shopper and we look forward to stocking it as Northern Ireland's Belling | Stoves Range Centre.
Belling Cookcentre Specifications
The New Belling Cookcentre is based upon the chassis of the highly successful Belling DB4 Range Cooker, as such it will boast impressive capacity with 163 Litres of oven space divided between three cavities; a Tall 76 Litre Electric Fan Oven, a 52 Litre Electric Fan Oven and a 35 Litre Slow Cook Oven which replaces the grill cavity found in the DB4 – No need for that here!
The Hob boasts either a 5 Burner Gas or Ceramic Cook Surface. The Dual Fuel model features a Flame Failure Device and the Ceramic a Hob Hot Indicator for additional safety. Meanwhile an integral Glass Splashback ensures added cleanliness and joins with the Electric Eye Level Grill, this comprises of 2 Dual Circuit Electric Grills for added flexibility. It's worth noting that the new Belling Cookcentre comes fully assembled and therefore requires good access for delivery.
What To Do Now…
To view our full range of Belling Kitchen Appliances and for a full demonstration of them Visit Us in-store today. We're conveniently situated on the main road between Armagh and Newry. Or Contact Us by email or call us on 028 3755 1260 for details on the availability of the new Belling Cookcentre. You'll naturally receive the Best Deal, Unbeatable Service and Free Delivery of your new Belling Appliances anywhere in Northern Ireland (from Belfast and Newry to Londonderry!) and Counties Louth, Monaghan & Dublin in Ireland (Competitive rates are available across the rest of Ireland and the UK).
We Appreciate Your Business
Tags: Belling, Belling Cookcentre, Kitchen Appliances, Range Cookers