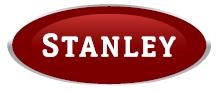 Stanley Stoves
As Northern Ireland's largest Stanley Stoves Retailer we're big fans of Stanley Stoves and Range Cookers. Indeed, we think so much of them as to stock and display the entire range!

Waterford Stanley is an Irish brand with a long and proud tradition that stretches back to 1934 when Stanley cast their first stove in Waterford. Stanley has been bringing warmth and comfort to homes for generations and today more than 250,000 homes in Ireland boast a Stanley appliance.  The brand inspires the same instinctive loyalty today as in the past and this with it's enduring sense of family warmth and a relaxed, traditional lifestyle. Stanley Stoves and Range Cookers are today still expertly crafted in the same Waterford foundry.
Stanley Stoves are today enjoying a popular renaissance as a home heating solution as we look to the future for affordable, sustainable and environmental alternatives to oil and gas. Indeed, a Stanley Stove today is Cheaper Than An Oil Fill and with sustainable smokeless fuels the stoves are Carbon Neutral and up to 80% Efficient.
5 Year Warranty
As a statement of the enduring quality of the Waterford Stanley and Stanley Stoves brands all Stanley appliances now come complete with a 5 Year Warranty! This complete peace of mind is in addition to the strong local dealer network and the excellent customer service that is therein found from stores like ourselves who hold a similar heritage and values. For more details on Stanley's superb new 5 Year Warranty 'Click Here'


A Choice Of Colours
Stanley are one of the few Stove Manufacturers which offer their entire range of Stoves in a choice of stylish enameled finishes in addition to the traditional Cast Iron Matt Black, this includes enameled: Black, Forest Green, Majolica Brown, Blue and Cream.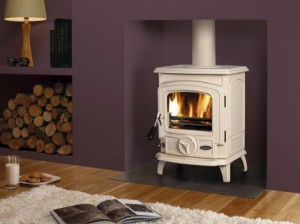 The Stanley Stoves Range
The full range of Stanley Stoves is available online and in-store at Dalzell's of Markethill and includes standard Stanley Solid Fuel Stoves for room heating and Stanley Solid Fuel Stoves With Back Boilers to service the full requirements of your homes central heating system.
To view our impressive range of Stanley Stoves online follow the links below or alternatively you can choose to Download The Stanley Stoves Brochure By 'Clicking Here'
What To Do Now…
To view our full range of Solid Fuel Stoves including Stanley Visit Us in-store today at Dalzell's of Markethill, your local Stanley Stoves Retailer in N.I. and Ireland. We're conveniently situated on the main road between Armagh and Newry, just 1 Hour from Dublin.  Or alternatively you can Contact Us by email and/or call us for the Best Deal, Unbeatable Service and Free Delivery of your new Stanley Stove or whatever else your home requires anywhere in Northern Ireland (from Belfast and Newry to Londonderry and Enniskillen!) and Counties Louth, Monaghan & Dublin in Ireland (competitive delivery rates across the rest of the UK and Ireland).
We Appreciate Your Business!
Tags: Multi-Fuel Stoves, Stanley Stoves, Stoves, Waterford Stanley, Wood Burning Stoves