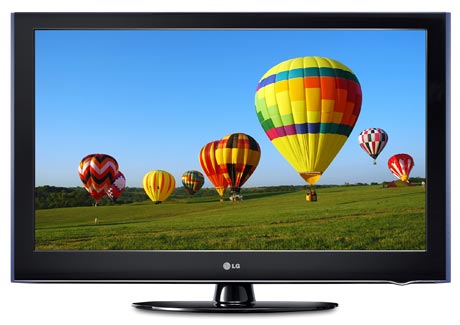 LG 47LD950 3D LCD TV
The LG 47LD950 3D LCD TV is a  breakaway 3D TV and it's potentially the perfect solution for 3D fans with large families or those that want to make 3D Television a social event in their homes. The LG 47″ 47LD950 uses Passive 3D technology rather than Active Shutter 3D Technology like other 3D  TVs in the LG line up like the LG Infinia 60PX990 & 50PX990 3D Plasma TVs or the LG Infinia 55LX9900 & 47LX9900 Full LED 3D TVs.
Passive 3D TV works similarly to Active Shutter 3D TV in that two slightly different images are produced by the TV, with passive images the 3D glasses work differently allowing each eye to see differently polarised light.  For example, light polarised in one direction will be seen by the left eye and light polarised in the other by the right. This is the same 3D  technology that is used in today's 3D Movie Cinemas and it is also the same technology that Sky TV uses for their 3D TV Channel.  The benefits of this technology over Active 3D Technology is that the 3D glasses themselves are very cheap to purchase and watching 3D TV is some what easier on the eye over long periods of time. If you wish to learn more about 3D TV and how 3D TV actually works you can read our previous Blog post – How 3D Tv Actually Works – Technology Explained.
LG 3D LCD TV Specifications
The LG 47LD950 3D LCD TV is equipped with Full 1080p High Definition for superb picture quality whatever your viewing.  The LG LD950 3D LCD TV also supports an impressive range of digital content formats including DivX HD, MP3 and Jpeg Play through it's 2.0 USB ports allowing you to view your personal digital content with ease. The LD950 Series also features an integrated Freeview HD Tuner for subscription free access to more than 60 Digital Channels including Sky News, Film 4 and much more besides.
The LG 47LD950 3D LCD TV boasts an excellent picture processor which produces a contrast ratio of 150,000:1 with screen refresh rates of 200Hz Sub-Field Drive Motion Technology for flicker free viewing of fast moving TV like action movies and sports. This picture technology is ideal for Sky's 3D Channel.
The The LG 47LD950 3D LCD TV is also graced with a multitude of connection possibilities 4 HDMI, Scart, PC Input and 2.0 USB for convenient linking of numerous AV devices and electronics gadgets.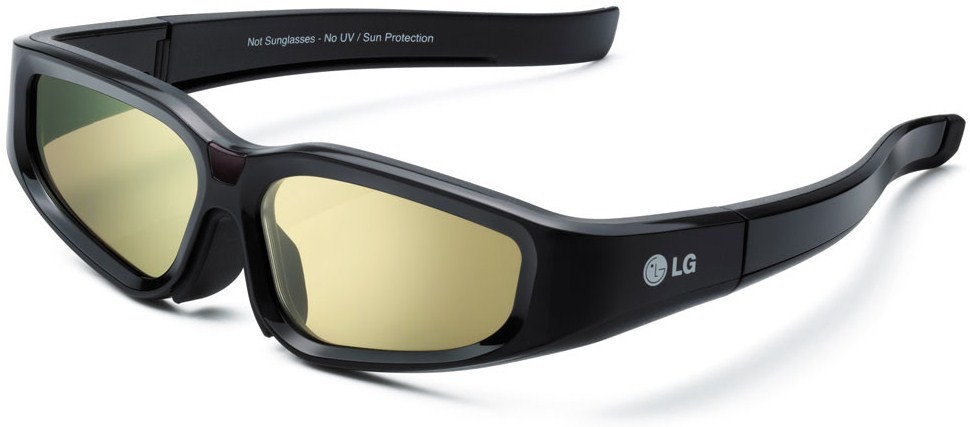 Perhaps most significantly this LG 3D LCD TV comes complete with 4 Pairs Passive 3D Glasses. This provides for a truly immersive viewing experience which is perfect for the family to enjoy the latest 3D Movies on Sky or on a 3D Blu Ray Player.
LG Infinia PX990 Series
The LG Infinia LD950 3D LCD  TV Series is currently only available as a 47″ Screen, 3D TV is best viewed on a really large screen! New screen sizes of  LG Passive 3D TVs are expected shortly!
– LG 47″ 47LD950 3D LCD TV
LG was recently chosen by SKY TV as their recommended provider of 3D TVs in advance of their recent launch of Europe's first 3D TV Channel. Currently, LG and Sky TV are offering £300 Cashback on selected LG 3D TVs. For further details read our previous Blog post – LG 3D TV Cashback Promotion!
What to Do Now…
To view our full range of LG 3D TVs and for a full demonstration of 3D TVs and 3D Blu-Ray Players Visit Us in-store today at Dalzell's of Markethill, your local LG Retailer in Northern Ireland, we're conveniently located on the main road between Armagh and Newry.  Or, Contact Us by email and, or call us to place your order today for the Best Deal, Unbeatable Service and Free Delivery of your new LG 47LD950 3D LCD TV anywhere in Northern Ireland (from Belfast and Lisburn to Londonderry!) and Counties Louth, Monaghan and Dublin in Ireland. We appreciate your business.
If you want to know more about the LG 47LD950 3D LCD TV why not watch our short video below. Enjoy!
Tags: 3DTV, Home Entertainment, LCD, LG, Televisions