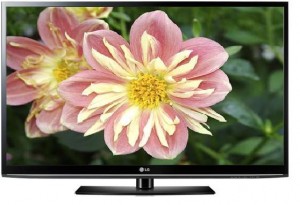 The

LG

Razor Frame – Razor Sharp
Razor Sharp Picture and Razor Frame Design, the LG Razor Frame is among the latest offering from LG Electronics in their long running and highly respected Plasma TV range.  The new LG Razor Frame is an incredibly efficient design that gives new meaning to the term 'Picture Frame TV' and allows viewers greater viewing pleasure with this contemporary design.  What's more, with less bulk around the frame this plasma TV allows for a larger screen size in a smaller space.
The LG Razor Frame Plasma TV may be have an efficient cosmetic design but it's packed full of the latest technology to keep you entertained.  All LG Razor Frame Plasma TVs are High Definition 1080p or 720p, and have a lightening fast screen refresh rate of 600Hz.  Your viewing options are also extended with LG's Razor Frame Plasma TV with it's integrated Freeview Tuner bringing you the latest Free to air digital channels like Film4, Sky News and a host of Music Channels. This Plasmas Contrast Ratio is 3,000,000:1
Conectivity is boosted by a 2.0 USB dock to play your own media files, family photos or movies, even your favourite tunes.  The LG Razor Frame also has two HDMI sockets, phonos and several other useful connective options.
The LG Razor Frame is available in two sizes 42″ and 50″, with two variants the 350 and 550 Series.
LG Razor Frame Plasma 42PJ550 and 50PJ550
The LG PJ550 Plasma TV Series is available in two sizes the 42″ 42PJ550 and the 50″ 50PJ550.  Both Plasma TVs provide superb picture quality with their stunning razor frame design.  Convert your living room with ease into a sports stadium or cinema with the Razor Frames crystal clear picture quality.  The PK5 series is HD Ready 720p with LG 600Hz technology and gives you access to watch your downloaded High Definition films, pictures and music via the USB connectivity.  Integrated DIVX HD software allows this media to be seen as it was first seen in glorious HD!
LG

Razor Frame Plasma 42PJ550 and 50PJ550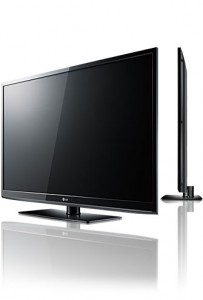 The
LG PJ350 Plasma TV Series
is similarly available in two sizes the 4
2″ 42PJ350
and the
50″ 50PJ350
.  This entry level series of Razor Frame Plasma Televisions no less capable of producing fantastic crystal clear pictures and will easily impress with it's Razor Frame styling.  The
PJ3
series is
HD Ready 720p
with LG
600Hz
technology for super smooth picture quality and gives you access to be entertained with your favourite pictures and music via the
USB
connectivity.
What to do Now…
To view the LG Razor Frame Series of Plasma Televisions and for a full demonstration
Visit Us
in-store today at Dalzell's of Markethill, your local
LG Retailer
, we're conveniently located on the main road between Armagh and Newry.  Or
Contact Us
by email and/or call us for the best deal, remember at Dalzell's, we will also give you
Free Delivery
on your new LG Television anywhere in Northern Ireland (from Belfast and Lisburn to Londonderry!) and the following Counties of Ireland: Louth, Monaghan and Dublin.
Tags: Home Entertainment, LG, Plasma, Razor Frame, Televisions